The playgood NYC IV Ping Pong Playoff and Concert, which is completely volunteer-organized, features a competitive ping pong round robin and an awesome live acoustic concert by the incredibly talented singer and songwriter ELIZABETH AND THE CATAPULT . FREE DRINK to the first 20 people to show up and PRIZES for "best in show", "best dressed" and more include memberships to Equinox and IFC Center, classes at Soul Cycle, gift certificates from Sam Ash Music, Jack Rabbit Sports, Sticky's and Organic Avenue!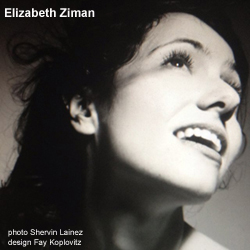 DONATE NOW and JOIN US! Everyone who "plays" anywhere matters, every person who shows up in NYC counts, every dollar you donate makes a difference. All the fun takes place in the vibey VIP Room @ SPiN New York.
Sunday, October 20th – 4 – 7 pm
4:00 pm – Ping Pong round robin begins
5:30 pm – ELIZABETH AND THE CATAPULT acoustic set!
Munchies will be provided

VIP Room @ SPiN New York
48 East 23rd Street
1-212-982-8802
If you can't attend, but would still like to support playgood, you can "play" from everywhere!
p.s. like us on Facebook and follow us on Twitter @playgood to stay in the loop!
Major thank you to our sponsors for their generous support…
SPiN New York, Equinox Fitness, IFC Center, Soul Cycle, Citarella, Sticky's, Sam Ash Music, Jack Rabbit Sports, Organic Avenue, D'Agostino Supermarkets, Sweet Muse
and to Henry Min, Shel Kimen and Jeff Koss for volunteering their talents, expertise and (virtual) smiles…
100% of money donated to playgood goes directly to support cancer research at Memorial Sloan-Kettering Cancer Center in New York City.